Moisture survey and report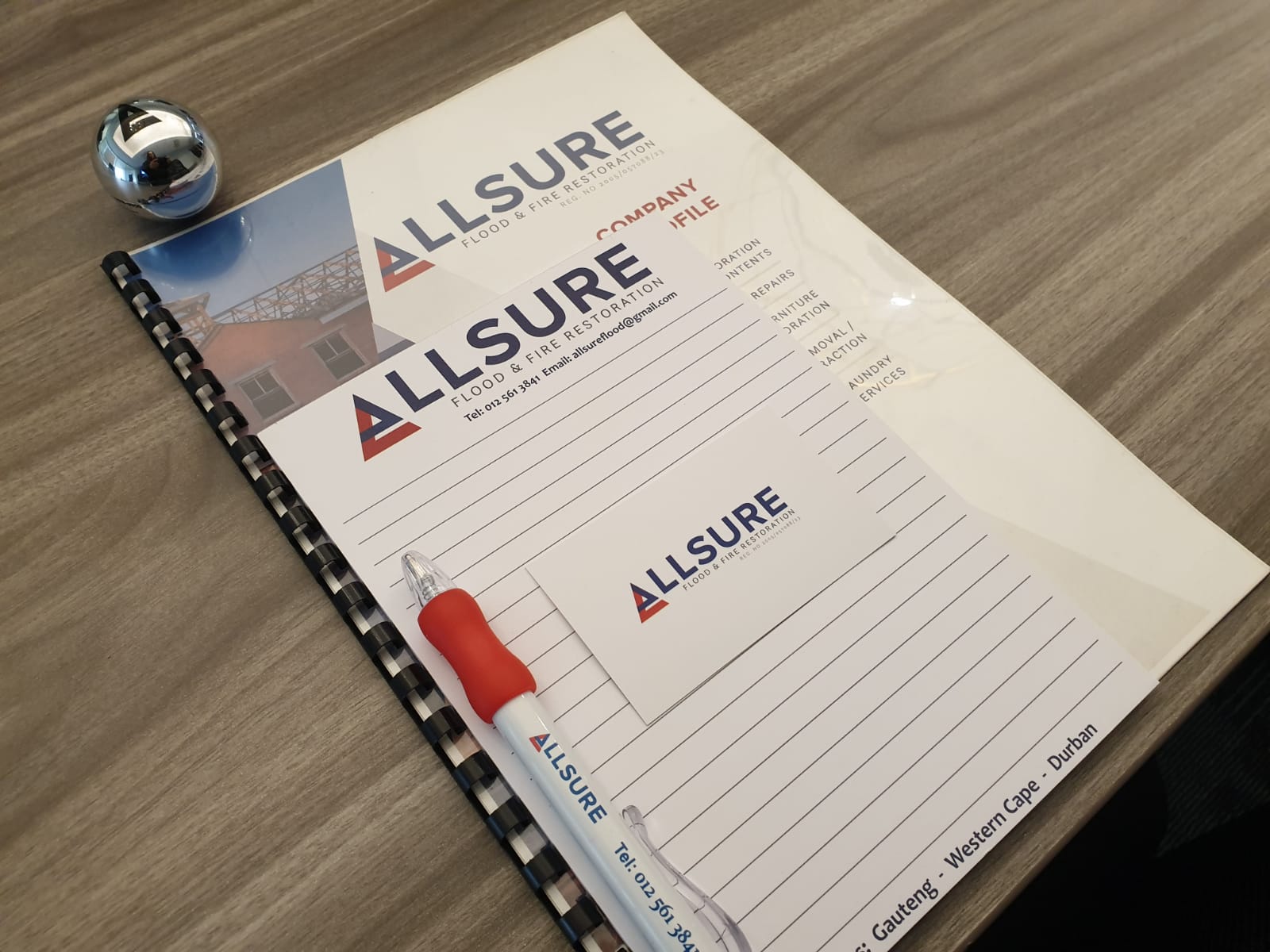 Professional moisture survey Allsure can provide a professional moisture survey that is done with moisture meters and thermal cameras.
Thermal cameras: We use thermal cameras to ascertain where the problem areas are within a room/area affected by water. Thermal cameras measure the surface temperature of an area. Hot areas, where there may be warm electrical conduits etc. will show up red in a thermal image. Areas with a normal/room temperature show up yellow to green on the thermal image. Moist or wet areas has a much lower, cold temperature and will show blue on a thermal image.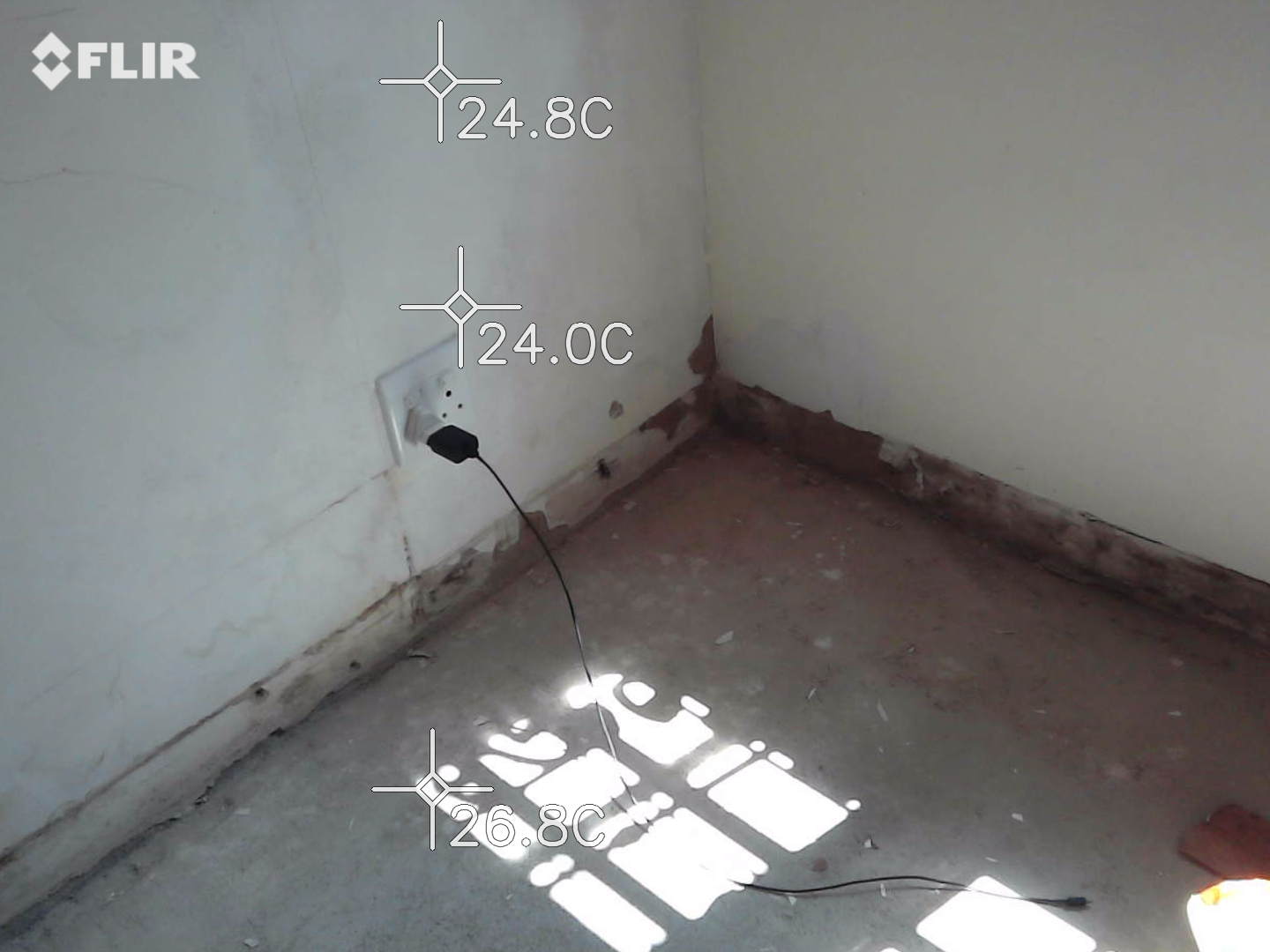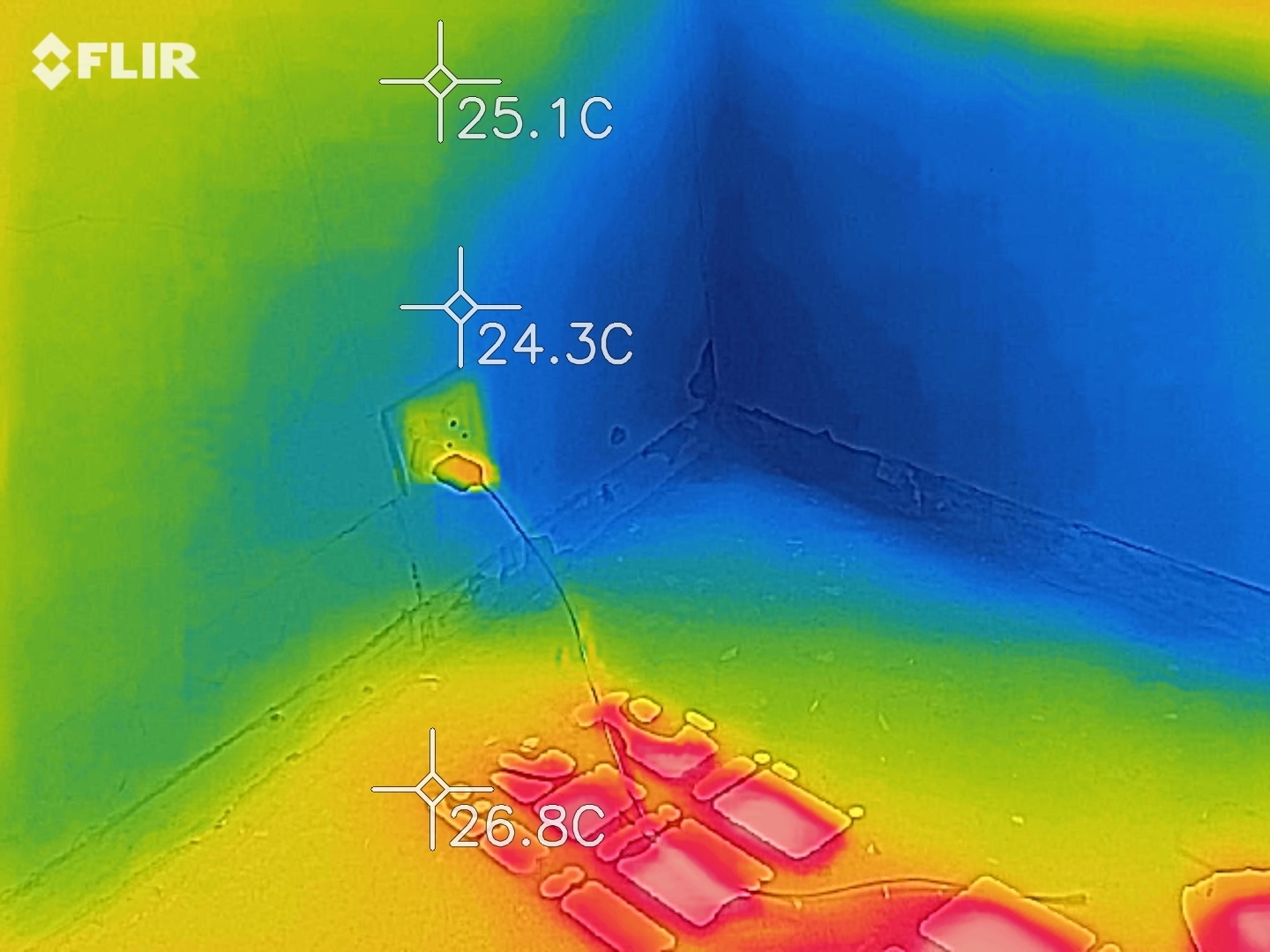 By using the camera, we can immediately see if there is a problem area in a wall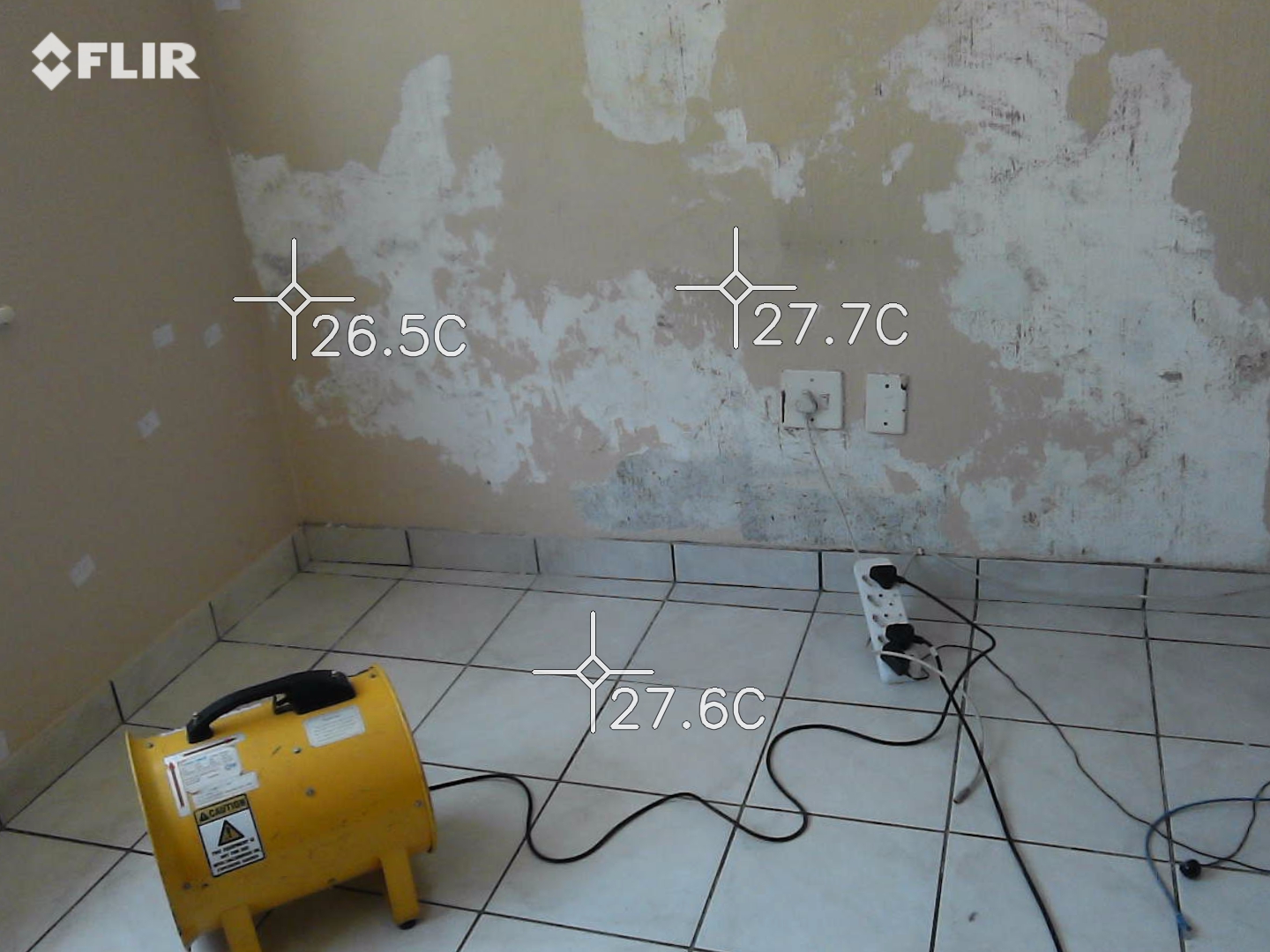 Any dampness in a wall can be detected
Moisture meters: Moisture meters are used to measure the moisture content within walls and floors. When we have ascertained with the thermal image where a problem may be, we use the moisture meter to see if there is moisture present in a wall and also measure the percentage of the moisture content.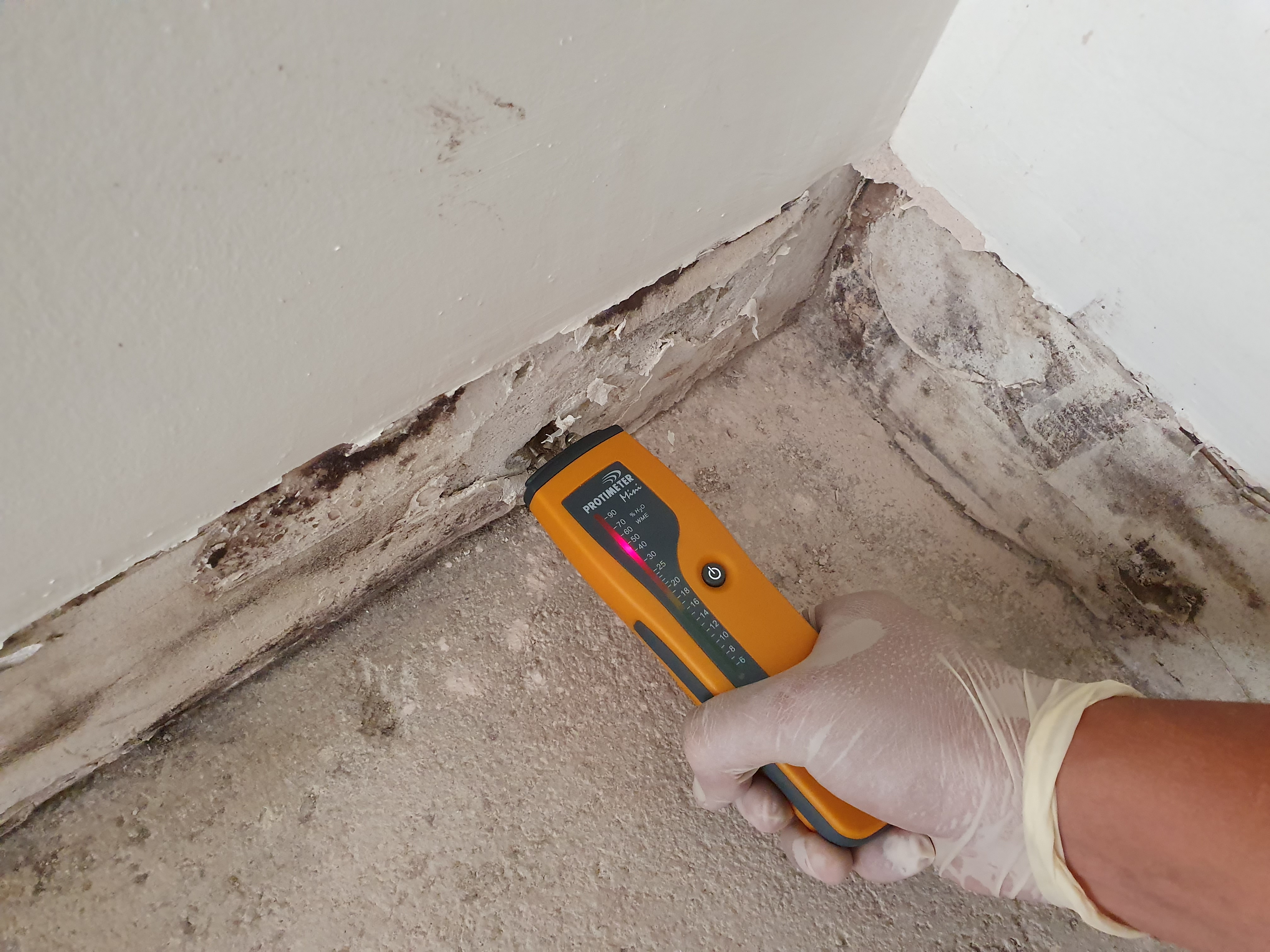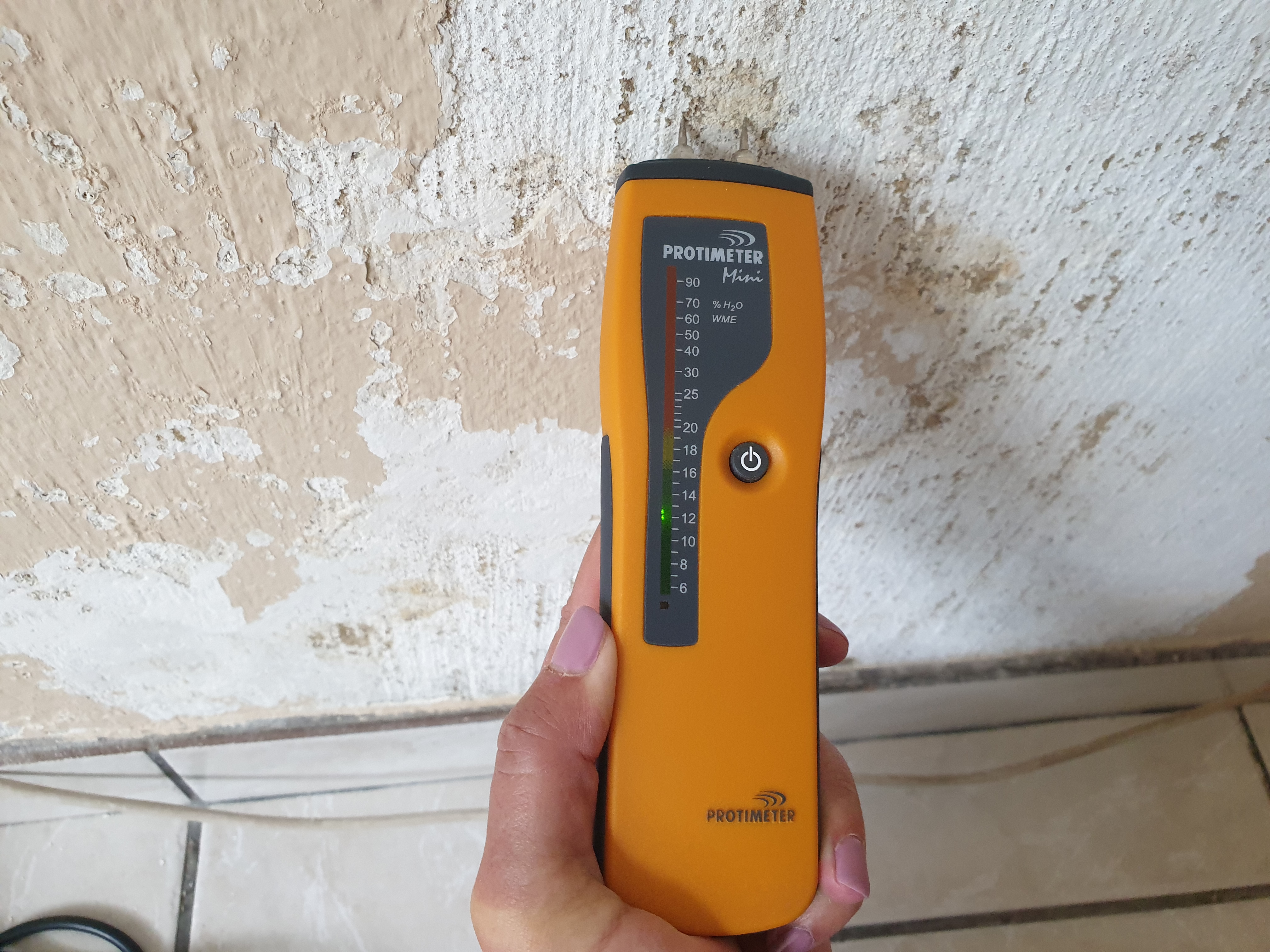 Moisture report: We use the images and readings taken to compile a professional moisture report with the various moisture readings and thermal images. The report can be submitted upon request to you or your insurance company as applicable.