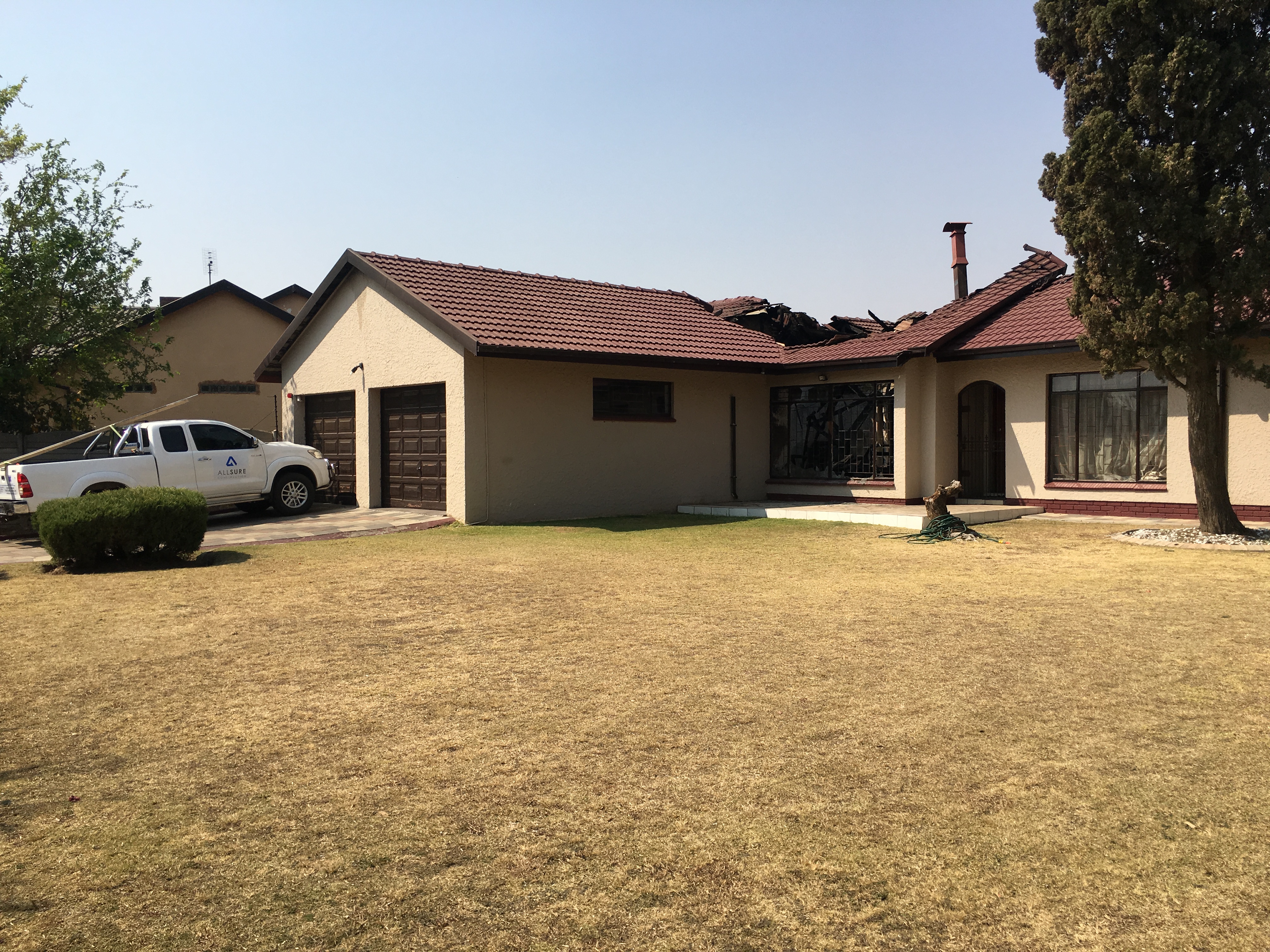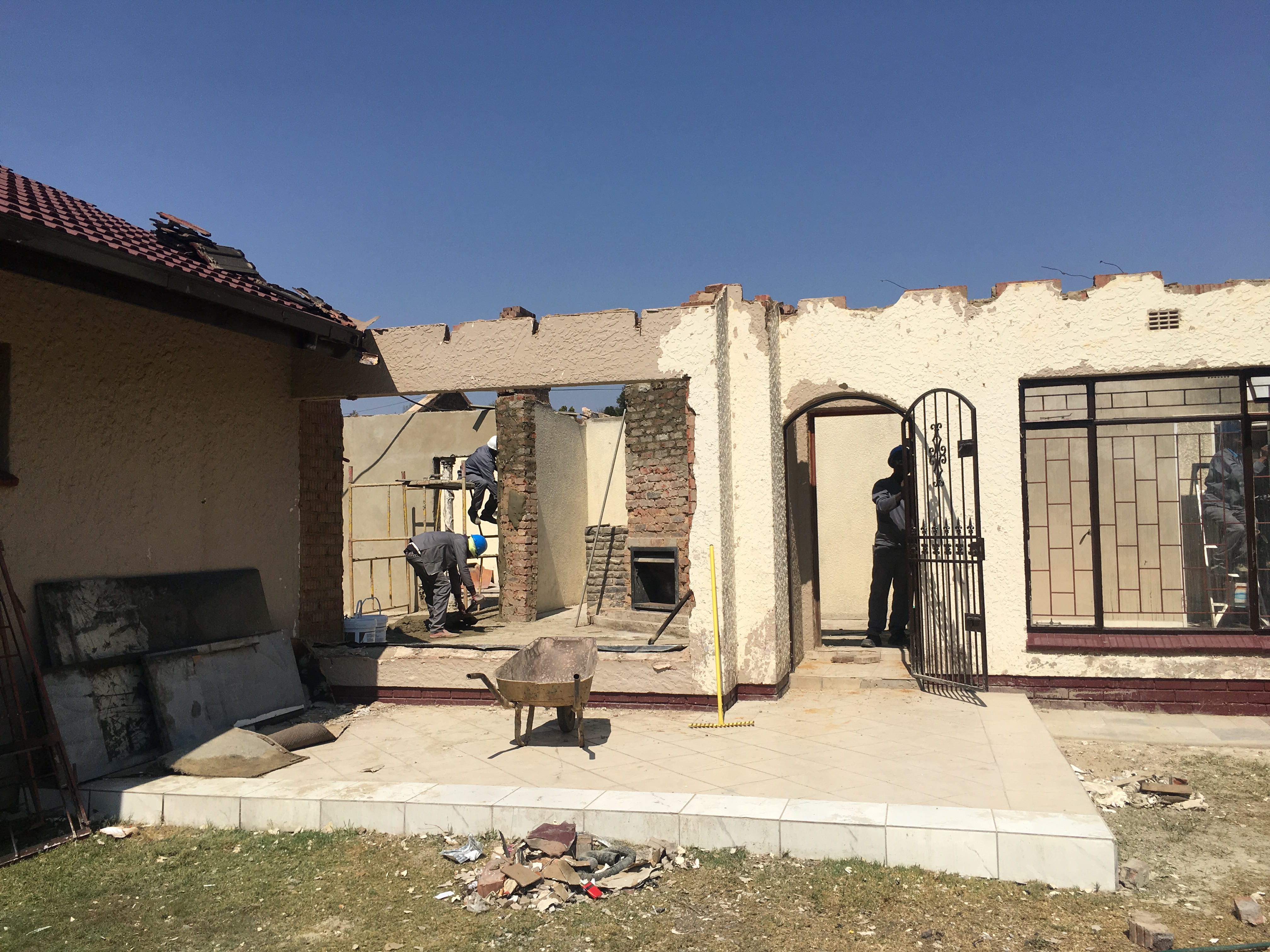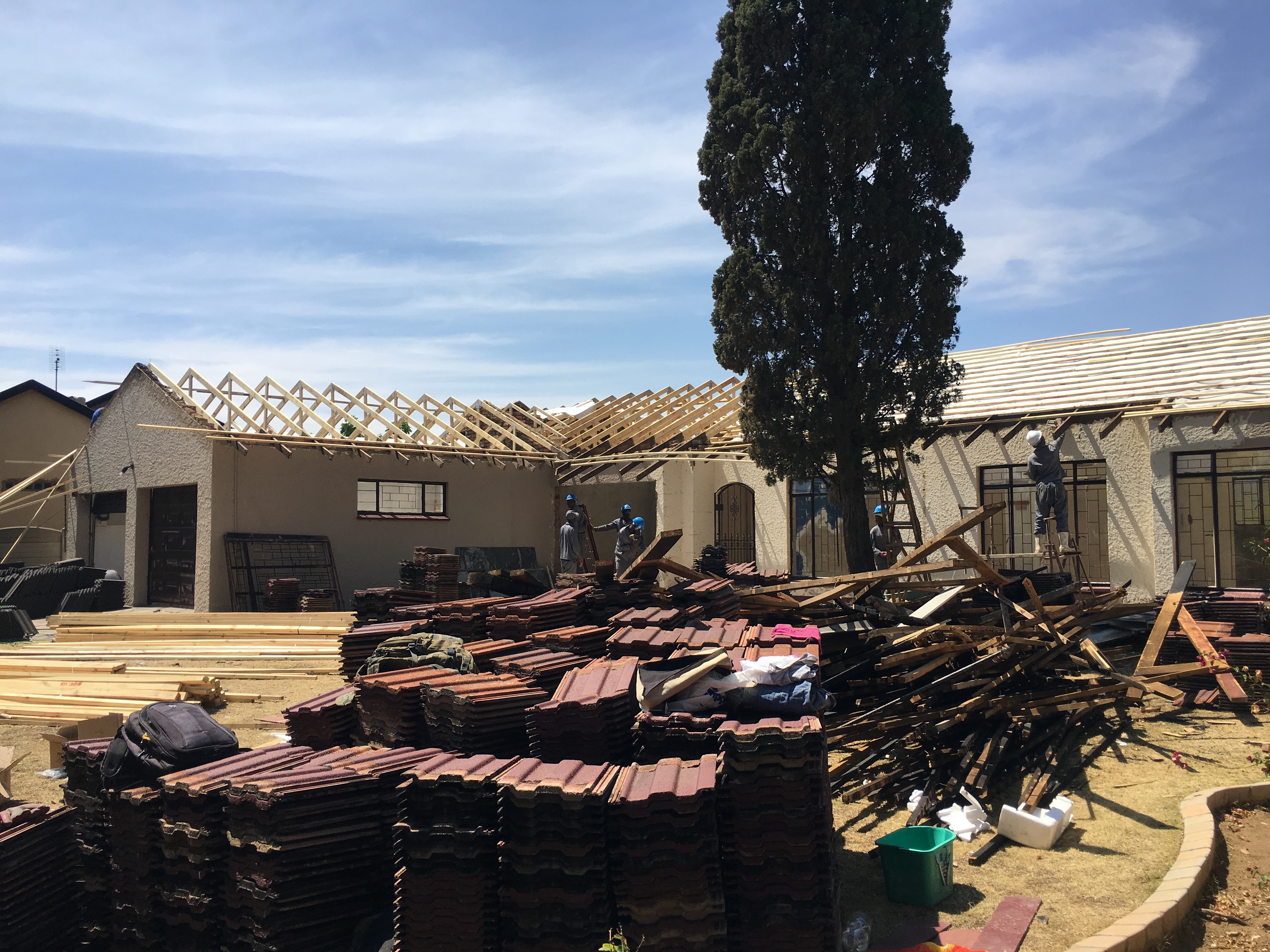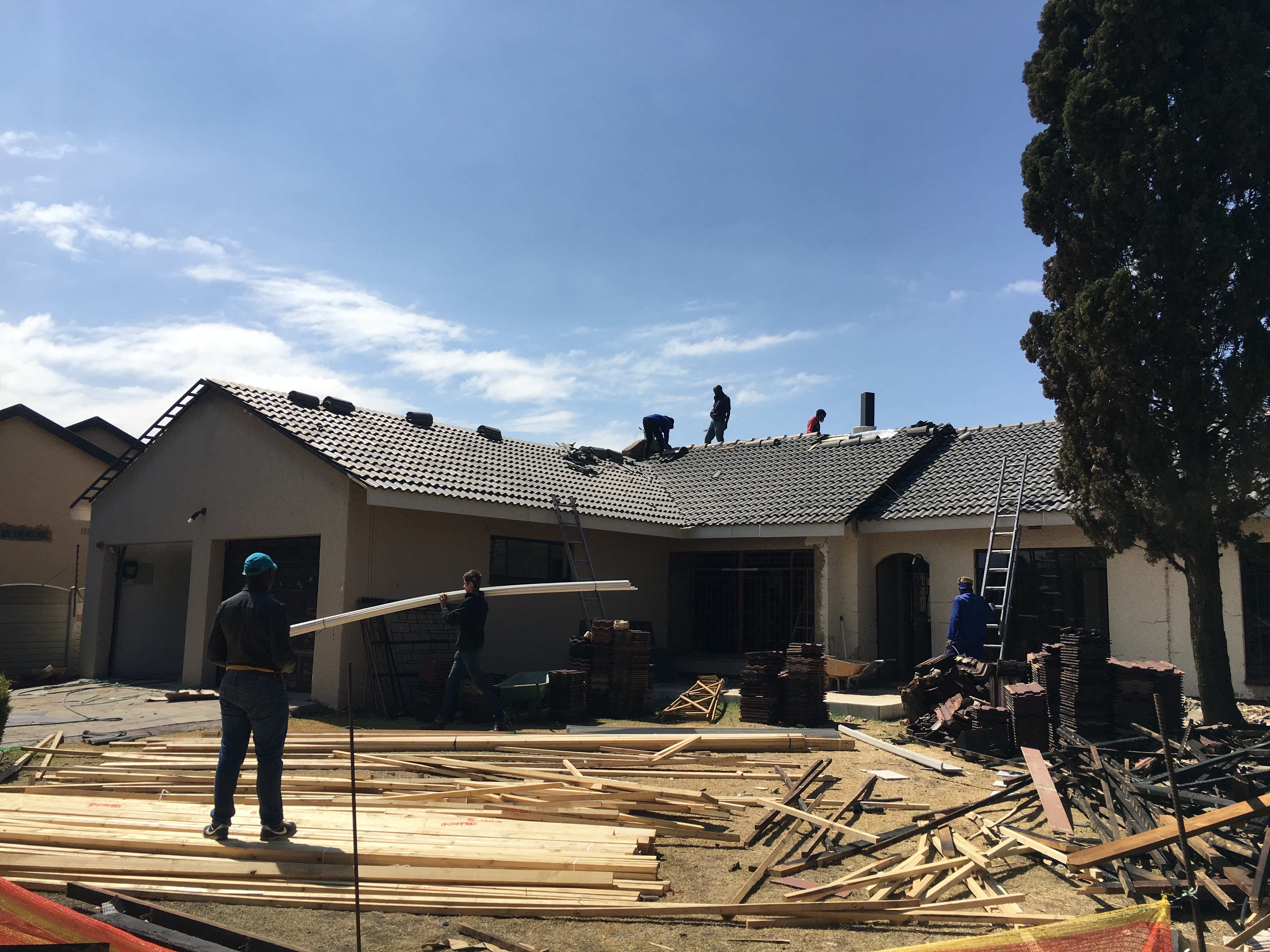 Allsure Construction Services is certified as a member of the NHBRC and service the whole of Gauteng Area.
We offer post disaster structural repairs in the event of flood or fire damages as well as new projects and maintenance work. When disaster strikes, lives are interrupted and routine turns to chaos. Our team is ready to respond to the needs of our customers in an empathetic and timely way. We are trained, equipped, and ready to restore your premises back to normal. We have skilled technicians, ready to come to your home to do whatever is needed.
We can attend, but is not limited to:
Roof repairs and waterproofing

Ceiling repair and Rhinolite plastering

Build-in cupboard repair and replacements

Carpet and laminated flooring replacement

Building, Plastering, Tiling and Painting

Boundary wall repair and replacement
Jacques vd Merwe
Reinhardt vd Merwe
083 253 5405
084 581 6789
info@allsureconstruction.co.za
Contact us today for a Quote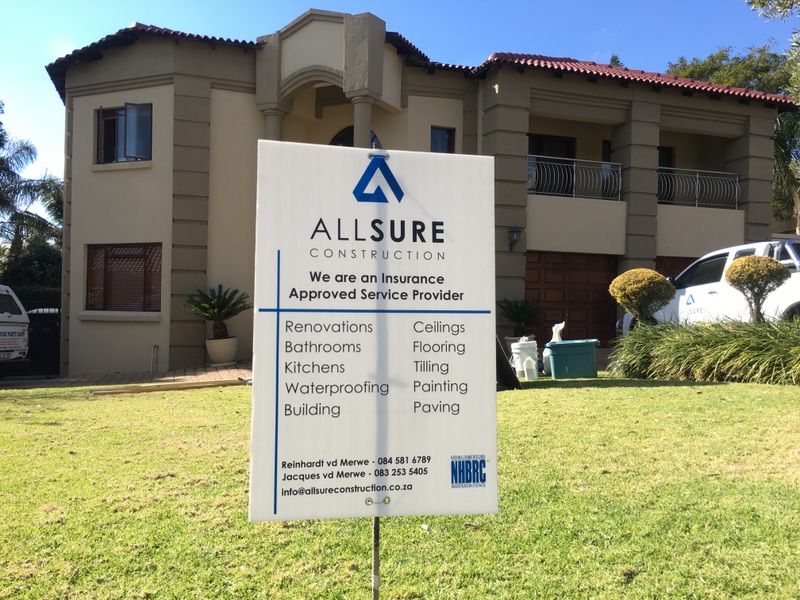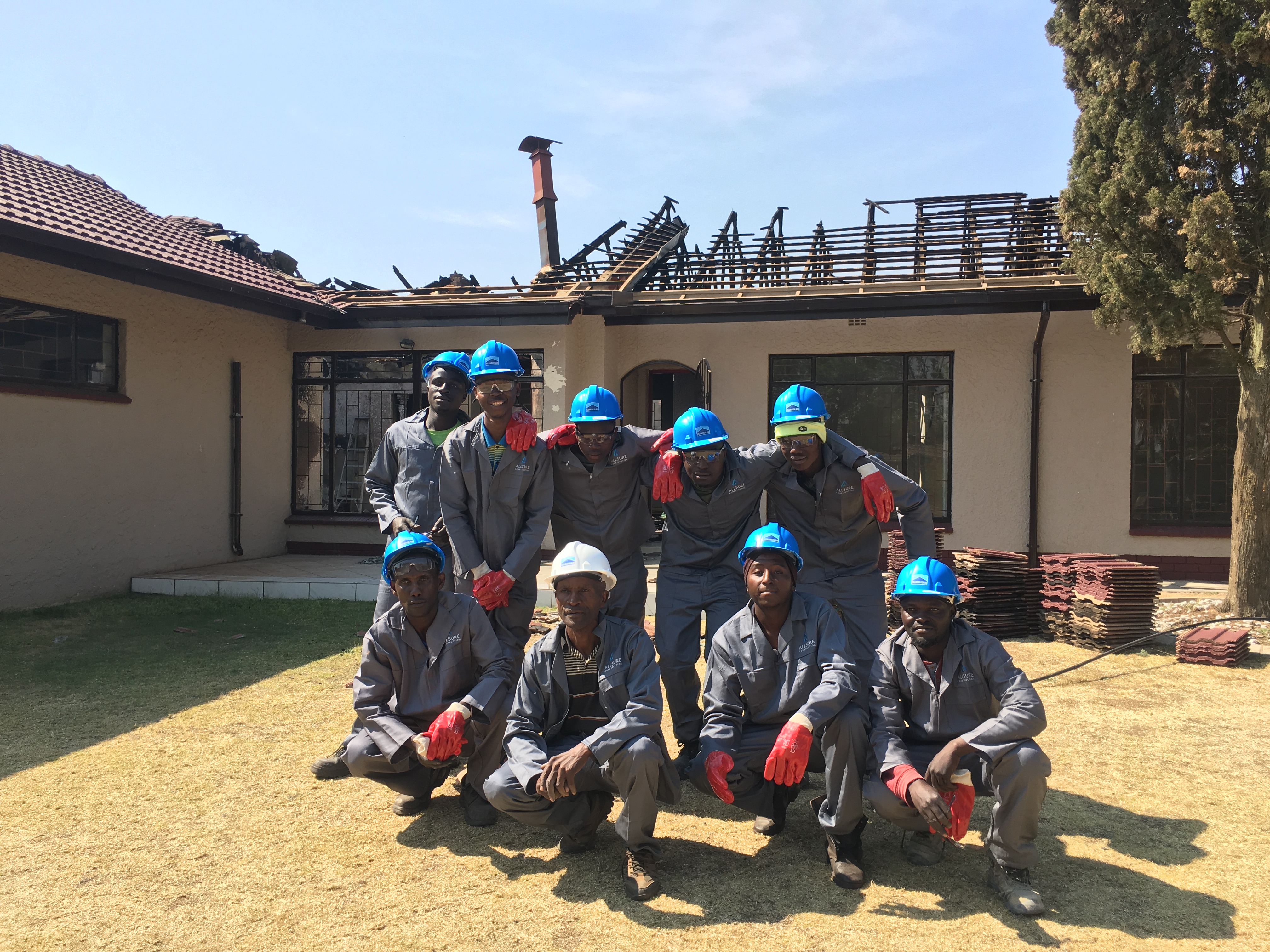 Allsure Construction Services (Pty) Ltd
We service the whole of GAUTENG area.
Address: Waterkloof, Pretoria
Contact no: Jacques vd Merwe 083 253 5405 / Reinhardt vd Merwe 084 581 6789
Mail address: info@allsureconstruction.co.za